RELIABLE

&

FAST

ELECTRICIANS
Service is our number one priority!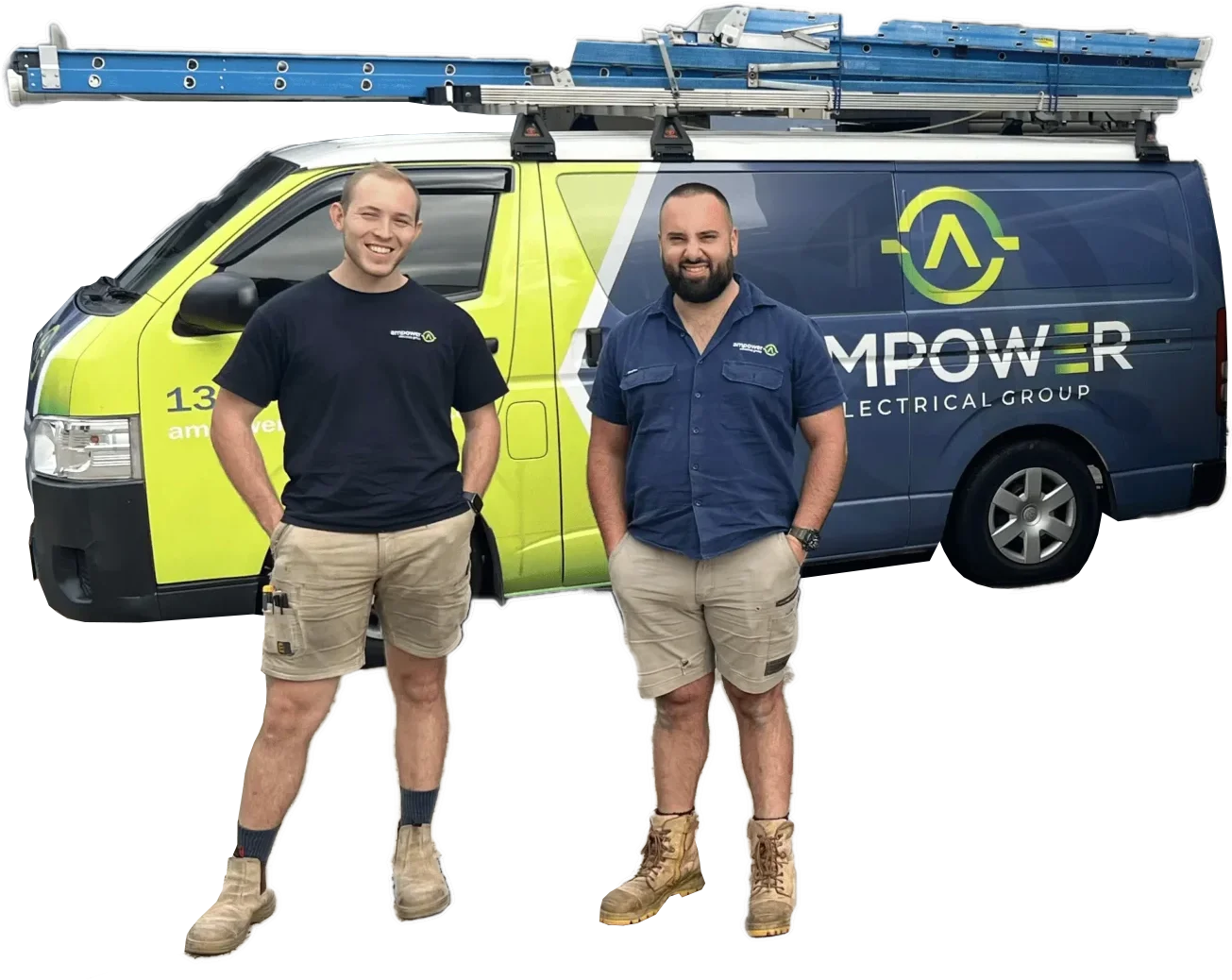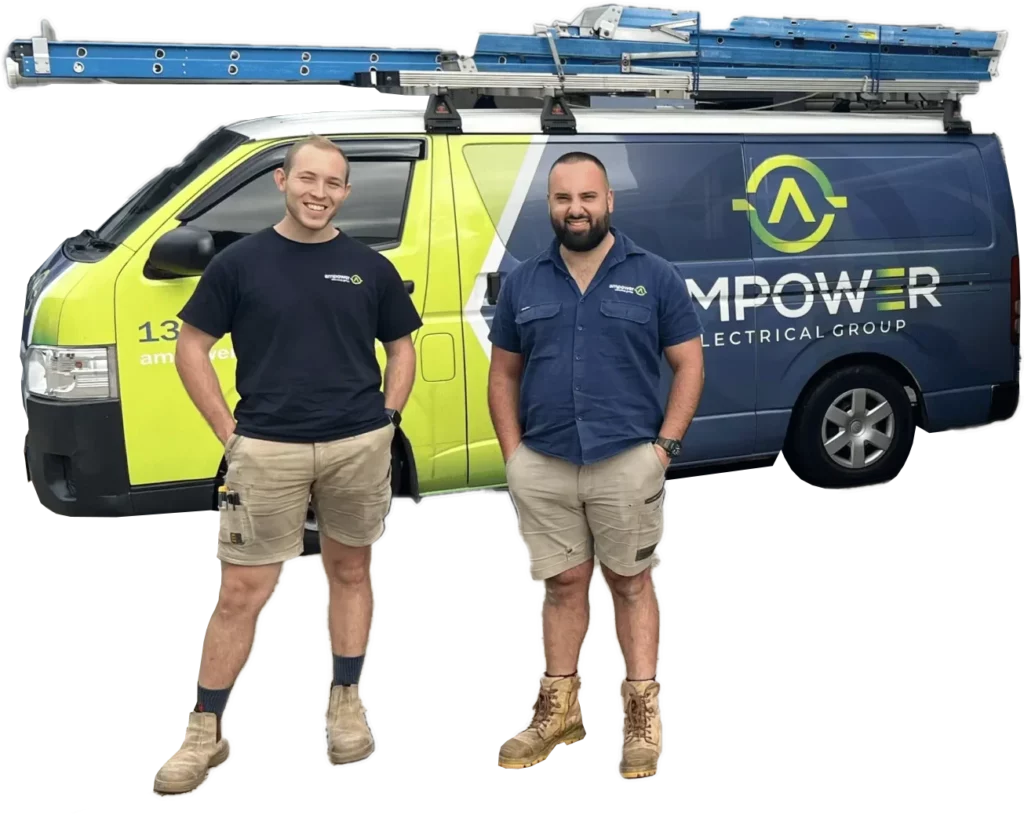 Your trusted LOCAL

ELECTRICIAN!
We're upfront and honest with our pricing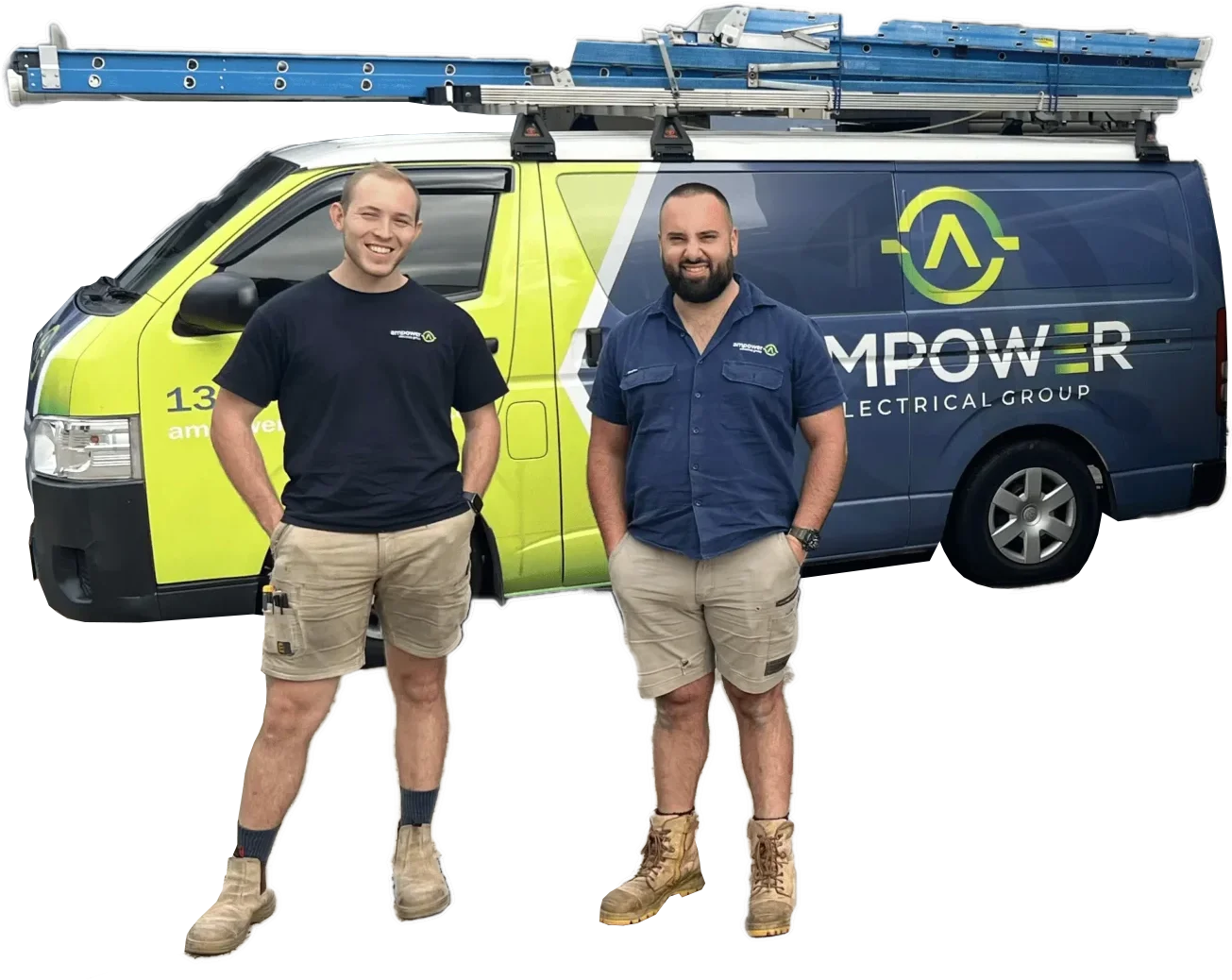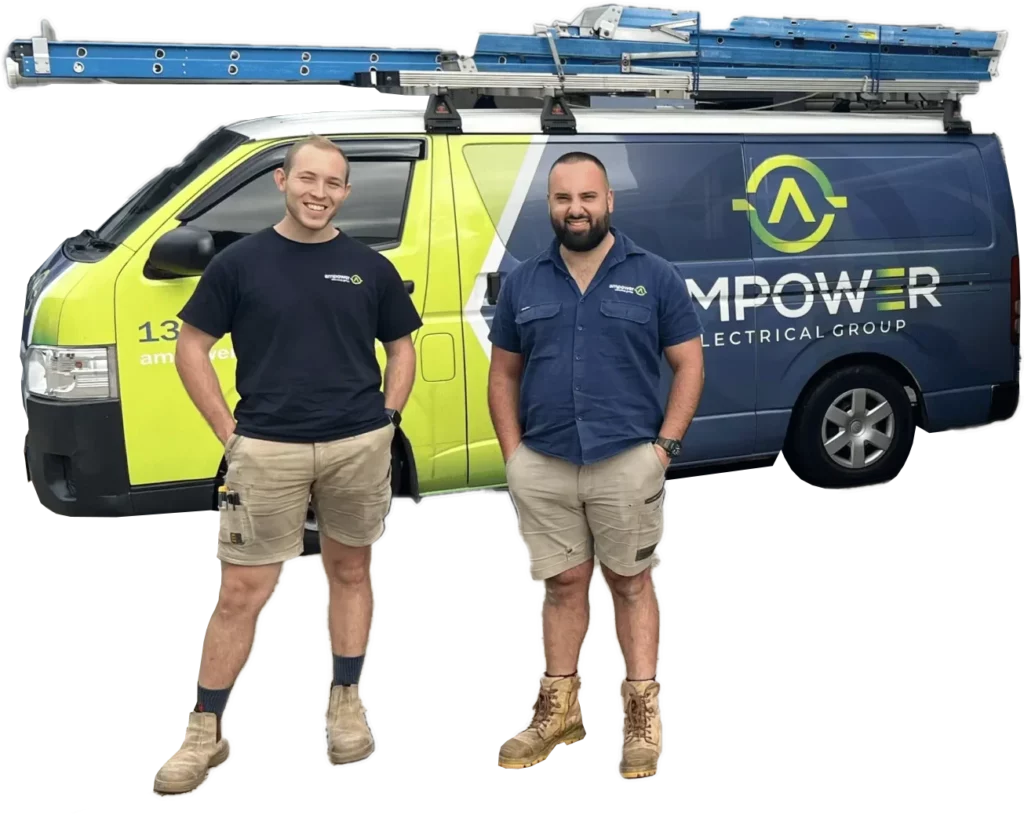 Ampower Electrical - electrical company sydney
QUICK & RELIABLE
ELECTRICAL SERVICES
Ampower Electrical Group is a licensed electrical company offering high quality guarantee electrical installations in the commercial and residential arena. From corporate clients, luxury homes, electrical service and maintenance, we can meet all of your installation needs that your space requires.
We're upfront and honest with our pricing and won't let you down!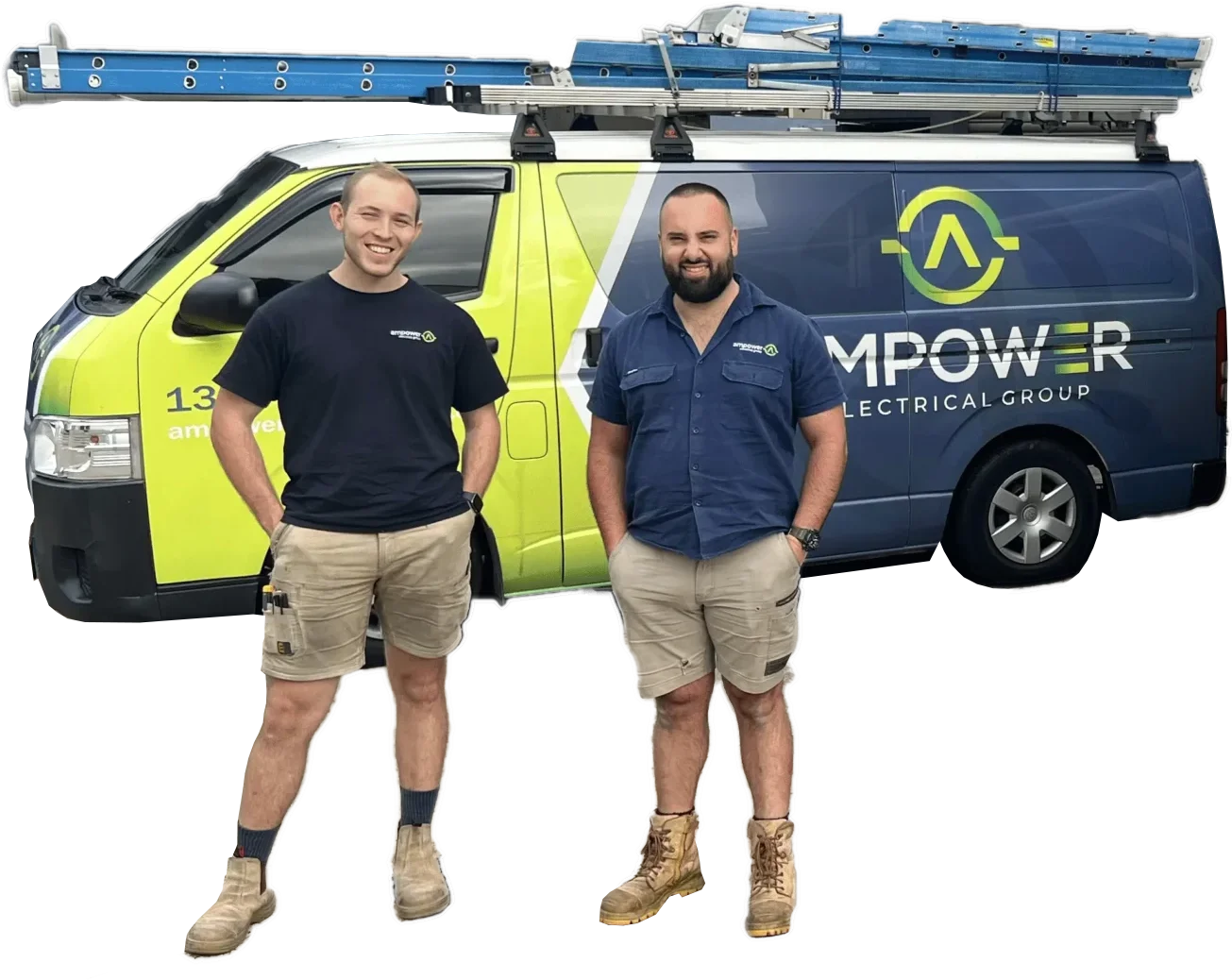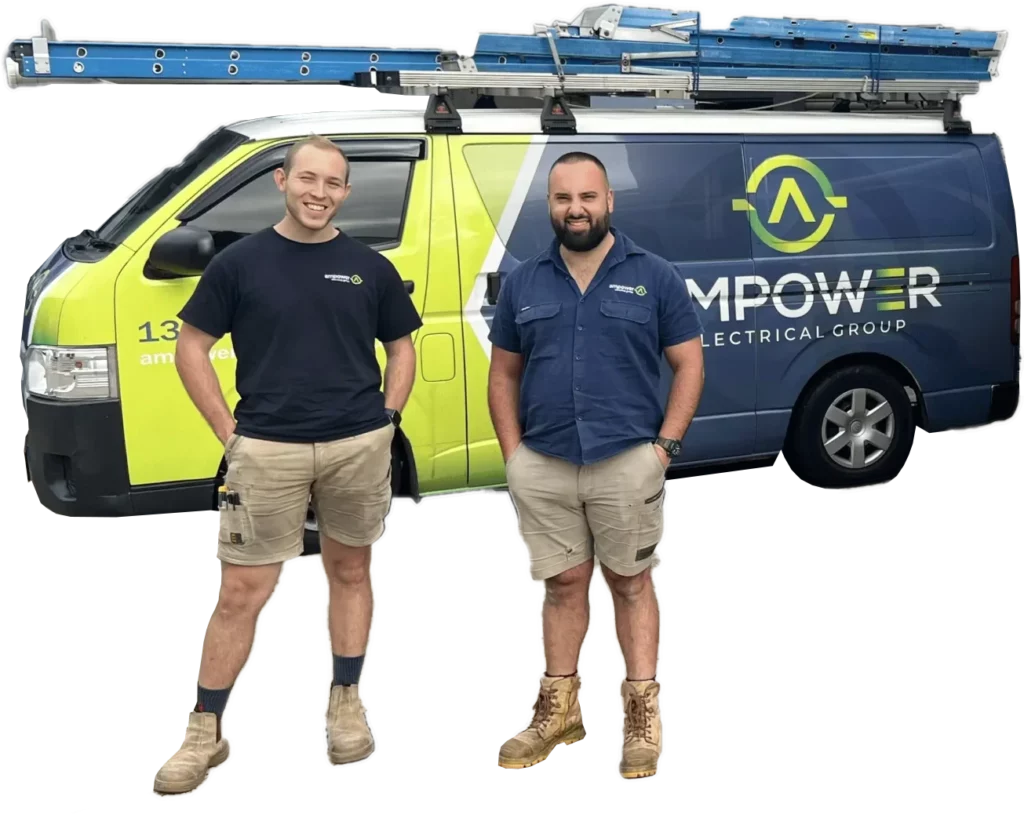 What our clients
say about us
Excellent
5.0
★
★
★
★
★
Based on 105 reviews from
review us on
Alex C.
★★★★★
I have used Ampower Electrical in many occasions over the years, for my business and for my home. I have found them very professional, reliable with their service, follow ups and competitive with costing. I would not hesitate to recommend them to a friend or anyone. Greg is the owner and he is a very friendly person. It does make a difference to receive personalized service and to find someone reliable doing the job you need . I am very happy with this relationship. Also his Team, Peter, Manan and and all the other members are extremely kind and dedicated.
Adam B.
★★★★★
Peter and the team were excellent. Knowledgeable, flexible with changes and very easy to communicate with. High quality workmanship at a reasonable price.
Maria C.
★★★★★
Highly recommend Ampower. They were so lovely and did an amazing job. Will definitely use them again.
Kosta S.
★★★★★
Kris and Nikola from ampower electrical came out today to install some new led Downlights in our new entertainment area. These boys from Ampower electrical group done an amazing job and we will be using this company in the future.
Jo B.
★★★★★
Ampower were just so easy to work with. From the quote to the final product it was so simple and I am so happy with the outcome. THANKS TEAM!
Theo M.
★★★★★
Kris came and conducted some storm damage repair work and although minor works I was extremely impressed with Kris's work ethic, professionalism and workmanship. Thanks for everything Kris.
Kosta M.
★★★★★
Had Pete from ampower come out to install led lights, he took pride in his work and cleand all the rubbish. Work was done professionally and with high standards. Will highly recommend using ampower for all electrical works
Antuaneta M.
★★★★★
I would like to thank Kris and Nikola from AMPOWER for their outstanding work. The boys were on time, professional and were responsive to any questions I had. I highly recommend AMPOWER and would not hesitate to call again.
mk K.
★★★★★
Greg and his team came to our property to install a tesla wall charger for us, they were prompt and did an amazing job. They cleaned up before they left and explained everything to us before they leftDefinetely recommend Ampower if you need a tesla charger installed
Niki S
★★★★★
The Ampower team were very professional, thorough and knowledgeable. They were able to help us with a range of different issues in a timely fashion and at a reasonable price. We will definitely use them again
Marc M.
★★★★★
Peter and the boys were very professional new what they were talking about the job looks good and good to now and rest peace off mind these people now what there doing and after the job was finished then Greg the oner rang me to no how boys and if I was happy answer very happy I will call them again for future jobs
Tanya S.
★★★★★
It was a pleasure dealing with Ampower Electrical from start to finish. Peter was on time, was very efficient and well mannered and answered all my questions. He also took the time to clean up after the job. Would certainly use them again.
Luke P.
★★★★★
Peter was very helpful in helping my 70 year old dad who doesn't mind getting on a roof or 2. Explained in layman's terms why he shouldn't have exposed live wires and made sure all work was to code. Peter's quality of work was excellent. Would highly recommend
Jordan B.
★★★★★
Peter did a phenomenal job installing lighting and ceiling fans in my shed at home. His attention to detail and professionalism was great
Michelle R.
★★★★★
Highly recommend this business. Peter and the team were so knowledgeable, took the time to answer any questions I had and were extremely professional. I thought the boys had a very impressive attention to detail, did immaculate work and left my house clean and tidy.I wouldn't hesitate to call Ampower again for any electrical work
Michael F.
★★★★★
Ampower are fantastic operators. Peter was honest, responded to everything I needed and he was in and out quickly. Upgraded my lighting so well. Will definitely be back again for any electrical job.
John R.
★★★★★
Boys did an outstanding job highly recommend
Gerry S.
★★★★★
Had an insurance claim for water damaged lights and exhaust fan. The crew were quick to replace my lights and clean up after themselves.
Eser B.
★★★★★
Very polite and professional, kept us informed of the progress. Very competitively priced. Would definitely use them again.
Helen H.
★★★★★
Great service, Greg was really responsive and his team did an awesome job of installing a ceiling fan, putting in garden lights and a bunch of other things on our list. No job was too small and the result was great. I would thoroughly recommend Ampower, they are a high quality, responsive and committed firm. I left the entire job in their hands and they sources great products at a competitive price.
TT W.
★★★★★
I would like to thank Greg and his team for both the works required for my Insurance Claim and the private work also carried out. The promptness for all works was the best service I have received with any tradie I have dealt with. The electricians were polite and cleaned up when they had finished.I will definitely recommend your Company to my friends.ShirleySeven Hills
sophie C.
★★★★★
Very professional electricians with great communication and responsiveness. They let you know when they're coming, turn up on time, do a great job and leave the place clean. Highly recommended.
carmel C.
★★★★★
It was like magic ! Suddenly there was light!!! Greg and his team are the best! Thank you
For our customers who wish to have work done on their switchboards,
please use code: WEB100
We offer our seniors and pensioners up to 10% off any service if they mention our code: SENIORS10
Schedule a no obligation quote with one of our friendly staff today
"We do what's right, not what's convenient."