We're Eastern Suburbs locals with a passion for quality electrical work. 
Our 24-hour rapid response team is ready to take your call or booking!
Whether you're building a new home or updating an existing home, our expert electricians in Randwick will ensure all electrical work complies with electrical codes.
At Ampower Electrical Group – Electrical Services, we always strive to offer service excellence from start to finish by having an electrician in Randwick on-site to complete any repairs promptly and efficiently.
Electrical Services Randwick
– Quality Craftsmanship – Our electricians are trained to handle all types of installations. Our Randwick electricians are on standby on a daily basis, 365 days a year, to ensure a rapid response to power outages, faulty wiring or any electrical emergencies. We're happy to lend a hand when you need it most.
– Guaranteed Service/Rapid Response – Our guarantee ensures customer satisfaction on every job. Whether it's a need for a new light fixture and you can't wait, we'll be at your door ASAP! With qualified electricians in Sydney on hand, our Randwick electrical service is fully equipped to address any emergency or complaint – no matter how big or small.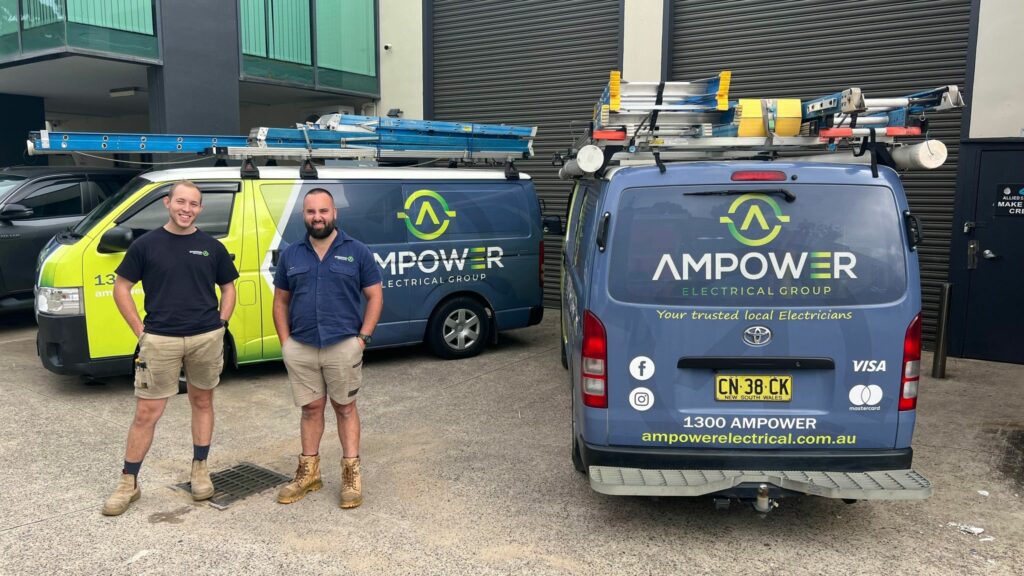 – Proven Quality – We've been trusted as one of the leading electrical companies in Randwick because we're passionate about providing high-quality craftsmanship at affordable prices, and we promise every job will be done on time and within budget.
Emergency Electricians Randwick
Are you looking for emergency electrician in Randwick? Our licensed electrician offers quality craftsmanship throughout the Sydney metropolitan area at affordable prices. We provide high-quality guaranteed electrical installations, including commercial and residential electrical work, plus emergency electrical services 24 hours a day, seven days a week.